If you are reading this post, you are probably somewhat familiar with CrossFit. Maybe one of your co-workers does CrossFit- or perhaps you've seen a video or two on Instagram.
If you are interested in starting CrossFit, consider these 4 things first.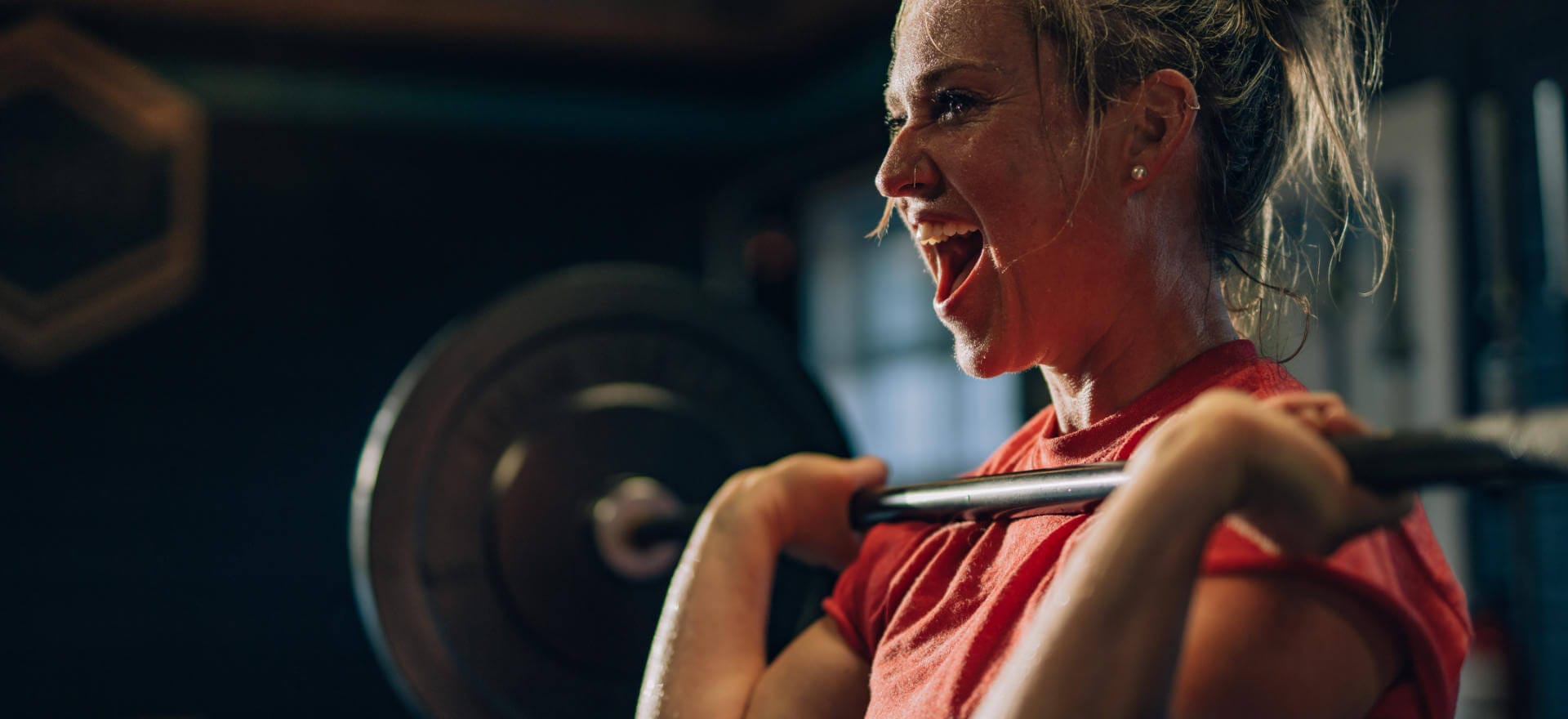 Number 1: Consider more than just price and location in your decision.
When choosing a gym, price, and location are often the deciding factors. In my opinion, a great CrossFit gym with an awesome community is worth the extra 10 or 15 minutes on the road. You'll want to choose the gym where you feel most comfortable. It's hard to quantify this since it is usually a gut feeling.
CrossFit is a social activity and every gym has a different culture, and you should find a gym whose coaches and clients you connect well with. Go visit a couple of CrossFit gyms in your local area, talk to the coach, and see the vibes. After visiting a few, you'll have a better idea of which gym will best serve your individual needs.
But, What About the Price?
Yes, CrossFit can be expensive. Guess what? It can also be cheap.
But you get what you pay for. So you need to ask yourself what you're looking for. Do you just want access to equipment and not much in the way of service or coaching? If that's the case, then maybe the lower-priced option is good for you. If you are new to CrossFit, however, I don't recommend this route. The movements can be complex and you'll need quality coaching.
At CrossFit Showdown, we pride ourselves on customer service. We provide our clients with one-on-one personal training services, which has a higher price point. If you want a higher-value service that provides faster results than group classes, you should consider a CrossFit gym that provides one-on-one personal training.
Number 2: Ask, "Do the CrossFit boxes near me understand my goals?"
The most successful CrossFit gyms should understand the wants, needs, and desires of their clients.
The best gyms in the business understand that we are in the results business. The worst gyms in the business think we are in the "get-bodies-in-the-door" business.
The path to results begins with a goal-setting session when you first walk in. We call ours a No Sweat Intro and you can book yours, here. Good gyms will ask you what your goals are.
Do you want to lose weight?
Gain strength?
Get toned?
Feel better in your skin?
A good gym will provide you with a specific and personalized solution to help you get there.
Great gyms will ask you WHY.
Understanding the "why" is very powerful in setting any goal. Is it about more than just losing weight? Does your family have a history of chronic disease? Do you want to get stronger so you can play with your grandkids? Do you want to be able to use your fitness outside of the gym in activities like golf, swimming, kayaking, or hiking?
If no one sits down with you and talks to you about your goals and your "why," then they don't truly understand you. We don't automatically put everyone into group classes on Day 1, because that isn't the best path to success.
At CrossFit Showdown, we believe that the best path to helping you achieve your goals is the no-sweat intro.
You deserve to find a gym that appreciates you!
Number 3: Ask, "Do the CrossFit gyms near me offer nutrition coaching?"
Yes! You read that correctly! The best CrossFit gyms in your area should offer nutrition coaching. 
CrossFit is not about heavy barbells and kipping pull-ups. It's about improving your fitness.
In any health and fitness routine, nutrition is responsible for 80% of the results. We see it in our clients all the time. If you are not eating real whole foods, you are not doing CrossFit … period. 
To maximize your results with CrossFit, you must be mindful of your eating. Keep your food intake levels to an amount that supports fitness, not body fat.
People quit gyms when they don't see results. If you want the fastest route to results, you need good nutrition and exercise. So why not find a gym where you can get both?
Ask yourself whether you're searching for a "CrossFit gym near me" or a "CrossFit personal trainer near me."
If you're new to CrossFit, we highly advise that you start in a one-on-one personal-training environment. Fitness can be intimidating. You will feel like you don't know what you're doing. 
Don't get lost in a sea of terminology and equipment you don't understand.
A CrossFit gym in your area that offers personal training is the best place to start. You may even find that you enjoy the one-on-one environment more than group training.
CrossFit is a training methodology. Group training and personal training are the means by which it is delivered.
You may want to consider 1-on-1 personal training for the following reasons:
You have a pre-existing injury
You are new to CrossFit or fitness in general
You are worried about performing exercises incorrectly
You don't like the group setting
Starting a new fitness journey can be intimidating, but at CrossFit Showdown, we take out the intimidation. Go to showdowncrossfit.com to get started today.